Fireworks might be a treat for the eyes but for the ears, it's a different story.
Here are our local Veterinary Practice Eaton Vets top tips for keeping your pet as calm as possible during Bonfire Night:
Keep your pets indoors!
They might panic as fireworks go off so it's a good idea to keep them safely inside so they can't run away into danger. Try drowning out the sound of fireworks using loud music or other background noise. We also highly recommend closing the curtains.
We recommend walking your dog before it gets dark (or as soon as possible afterwards). Keep them on the lead too, where possible, this will lower their risk of bumping into old sparklers or anything that may have been dropped on the ground.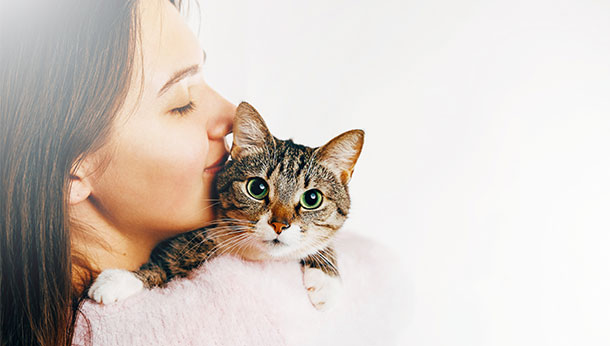 Distract your pet from the noise
See Bonfire Night as a chance to strengthen the bond between you and your pet by playing some games – searching games, tug of war or a low-key, inside-friendly game of fetch can all work wonders. Toys and food are great distractions, especially treat toys like stuffed kongs.
Top tip: for maximum effect, freeze your kong toy, filled with a food your pet loves, so that it lasts longer.
Provide a safe place for them to retreat to
Every pet should have a safe zone. A place to go that is theirs and theirs alone, where they know nobody will intrude or disturb them.
In most cases, this will be their crate. Simply cover it with a blanket so your pet can hide and feel safe as they do so – they can't see out and others can't see in. Remember to keep the door open so they can come in and out as they please, this is especially important during stressful times like Bonfire Night.
Don't smother your pet
You might want to protect your pet from the loud noises by holding them close and showering them with cuddles but this isn't the best way. They'll likely be stressed and confused by the fireworks so it's best not to make them feel claustrophobic – let them come and go from you as they please.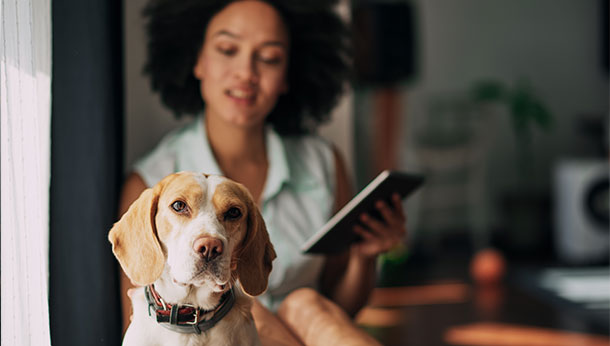 Keep their microchip details up to date
Don't forget to update your pet's microchip details with all of your current contact information. You can do this by calling the microchip company you're registered with; the info should be with your pet's paperwork but if you can't find it, contact us – we can help.  
Keep your pet company
This is sort of implied in what we've already said, but we implore you as an owner to skip the festivities and stay home with your pet. Being at home alone during firework season will be scary for them and they'd really appreciate your company. (You know they'd do it for you!)
Consider using a natural calming aid
Have you considered therapeutic products? This may take some preparation but if administered correctly, they can really help you reduce your pet's feelings of stress. We recommend Vetpro – feel free to ask us if you need advice on the best products for your pet.
You can do it!
If you need further advice on anything mentioned in this post, please don't hesitate to contact Eaton Vets today! We hope firework season runs as smoothly as possible for you and your pet.